Front End
FE adjustment to new payment operator - SimplePay

User selection of the warehouse during registration
From now on, during registration, the user will be able to choose warehouses only marked in BO as Pickup Points.
Functionality related to the migration from the old platform to ONE.
Back Office
Adjusting the delivery method to selected segments
Today's implementation includes the ability to adjust the delivery method to predefined customer segments. When configuring the delivery method, an additional field "Delivery visibility" appeared in which we can configure the availability of the delivery method to the selected customer segment.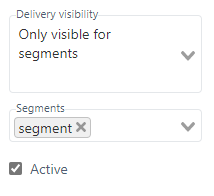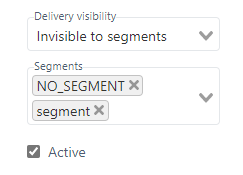 Improvements:
FE | Invoices and goods issued notes- hiding the download button of an invoice pdf file if there is no attached file
Translation improvements (HU/PL/ENG)
FE | Articles - Fixed an error that occurred when switching between article tags
BO | Sales | Orders - Fixed an bug with order list pagination
API: