Customer Area | Front End
A new promotional campaign: "Promotional campaign with prizes"
After placing an order and meeting the conditions set by the site administrator, you can claim additional products (prizes) at a promotional price.
Information about the possibility of using the promotion and the possibility of choosing the "prize" will appear below the list of products in the cart summary when the conditions are met.

Ability to scroll images in the mobile version
In the latest version, we have added the ability to scroll through photos in the mobile version as well. By swiping your finger left or right, the photos will scroll. After opening a photo in a new window, you can move to the next photo by clicking the arrow.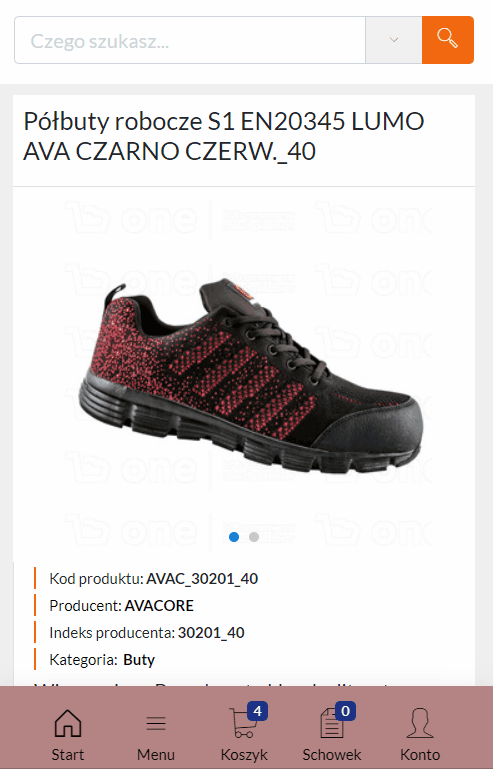 Administrator Panel | Back Office
New promotional campaign: "Promotional campaign with prizes"
We have expanded the list of promotional campaigns to include a "promotional campaign with prizes". To create a campaign, you need to select the conditions that the customer must meet during the order and the prizes that the customer will be able to collect after placing the order. The prizes can be products in the quantity and price you specify.
We do not recommend creating multiple promotions of this type with the same products.
Promotional campaigns with rewards do not currently support customer subsegments.
This option will be added in later implementations.

Instruction: How to add promotional campaign? (zendesk.com)
Default sorting of suggestions:
This function allows you to manage the order in which products appear in the list of suggested hints during a search.
The sorting options are the same as the default sorting options for the search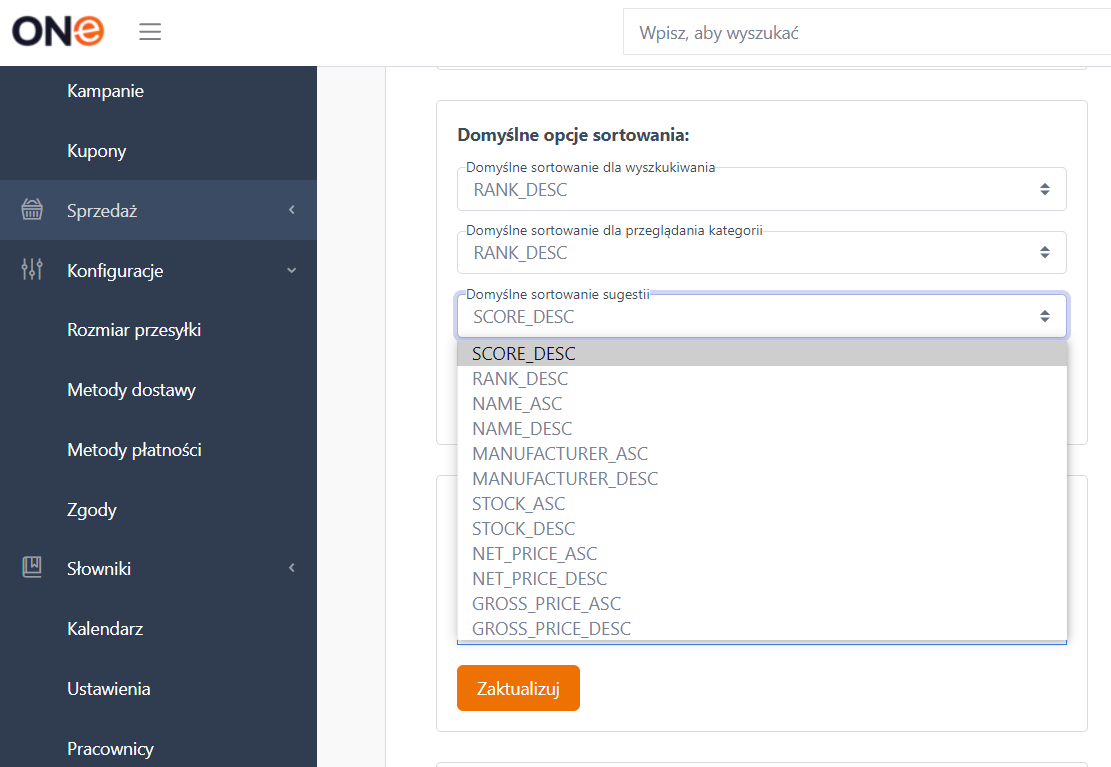 API Catalogue Integration:
Ability to remove product from ONe - With the addition of the product removal module, an endpoint is available in the Catalog API that is responsible for removing products from ONe

Improvements:
Administration Panel (Back Office) | Static pages -

Fixed bug with inability to delete some static pages

Customer Area (Front End) | Mobile -

F

ixed a bug with the inability to log out from the account on the mobile version of the platform