Panel Administratora | BackOffice
Draft products
Draft products is a functionality that gives the merchant the ability to submit products for quotation that are not available for standard sale.
Draft products are products that a merchant can offer to a customer, while they are not available for regular sale. If the product is not visible on e-commerce, the merchant can add it to the offer as a draft product. Such a product is created by him in ONe or uploaded from the PIM system with the appropriate status.
If the offer is sent to the customer and he approves it, all work products are sent for approval in the ERP system. When the product is approved, the salesman can make a sale with it - to the customer to whom he offered it and to other customers, because then the product is already active and visible on the sales platform.
Detailed instructions can be found here.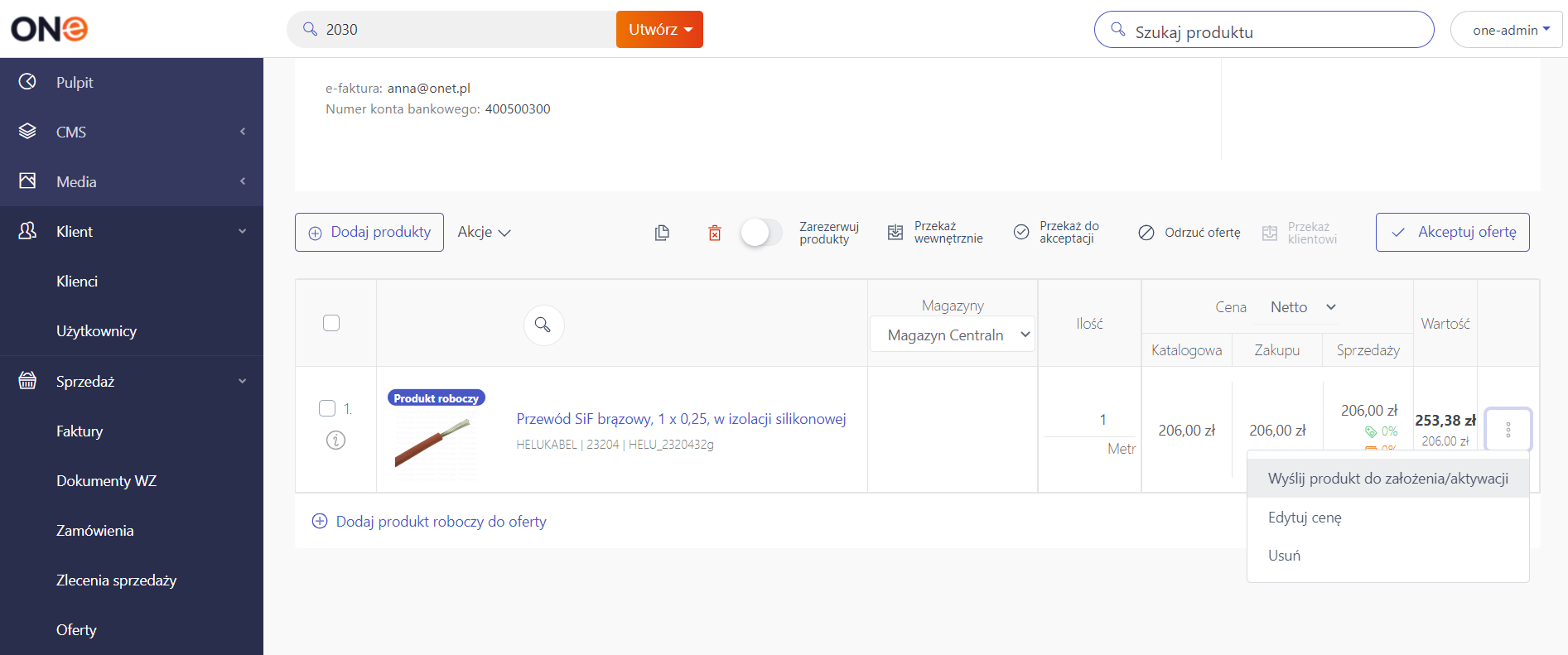 Improvements and bug fixes:
FE | Changed the view of password entry during registration. Password policy is taken into account, so the customer can see what conditions must be met when entering the password

BO | Configurable time zone

BO | Fixed a bug with icons not being displayed when adding/editing a banner

BO/FE | Added postal code validation according to settings in BO in all places where it is required

BO | Ability to switch to a customer account from the invoice listing position

BO | Ability to activate a payment method from the list of payment methods

BO | Improved the display of multiselect values, adjusting their placement according to field size