Callpage is a plugin that supports customer contact by creating various popups and forms. By registering you can configure the operation of your plugin in any way you want. Below you will find the functionalities of the callpage plugin. The plugin allows easy integration with ONe.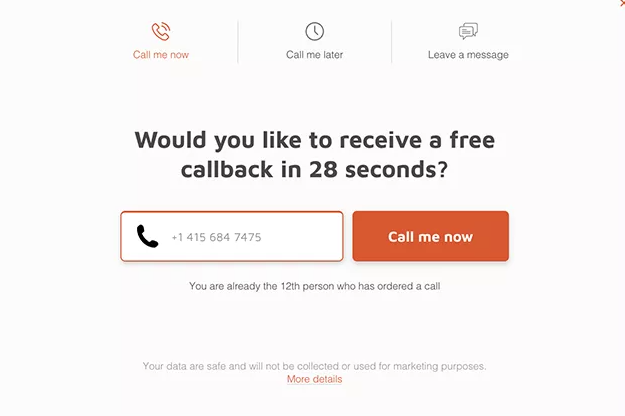 Consultants
Add or edit consultants and set their availability.
Working hours
Set the hours when consultants are available.
Scheduled calls
Your prospect can schedule a call for later. Both the prospect and the consultant will receive a reminder about the scheduled call.
Holidays & Breaks
Set consultants' holidays and breaks.
Callback time
Set the connection time to the user who ordered the callback.
Call algorithm
Choose how the system will call consultants - simultaneously, randomly, one at a time.
Renew a failed connection
Configure a callback to the user in case the connection is unsuccessful.
Calls from the panel
Call your leads directly from your CallPage panel.
Personalized voice messages
Record and set customized voice messages for potential customers.
IVR
Interactive Voice Response (IVR) is an automated telecommunications system that works with customers.
Call queuing
Leave customers on the line if your consultants are busy.
Connections without queuing
Give your customers the ability to book a call ASAP so they don't have to wait on line.

Caller ID
Select the number you want to display on the customer and consultant's cell phone.
Personalized SMS
Edit and personalize the SMS sent to potential customers.
Personalized SMS Sender ID
Send an SMS with your company name.
We will divide the entire installation into several stages:
1. registration and configuration of your settings
2. generating the plugin script in your Callpage user account.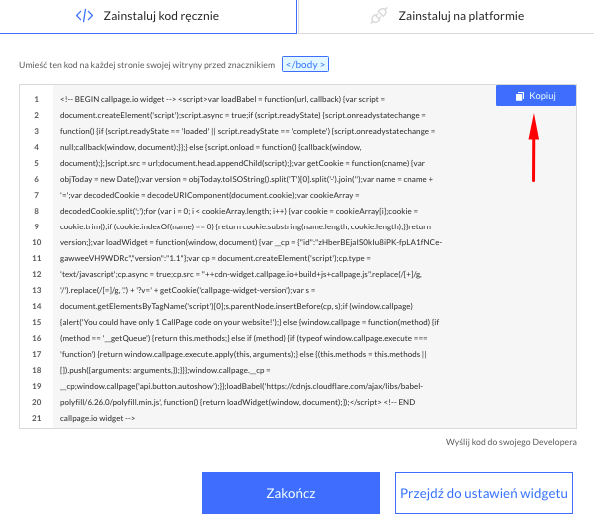 3. the third step is to upload the script to ONe
I upload the code to the HEAD script section of the CMS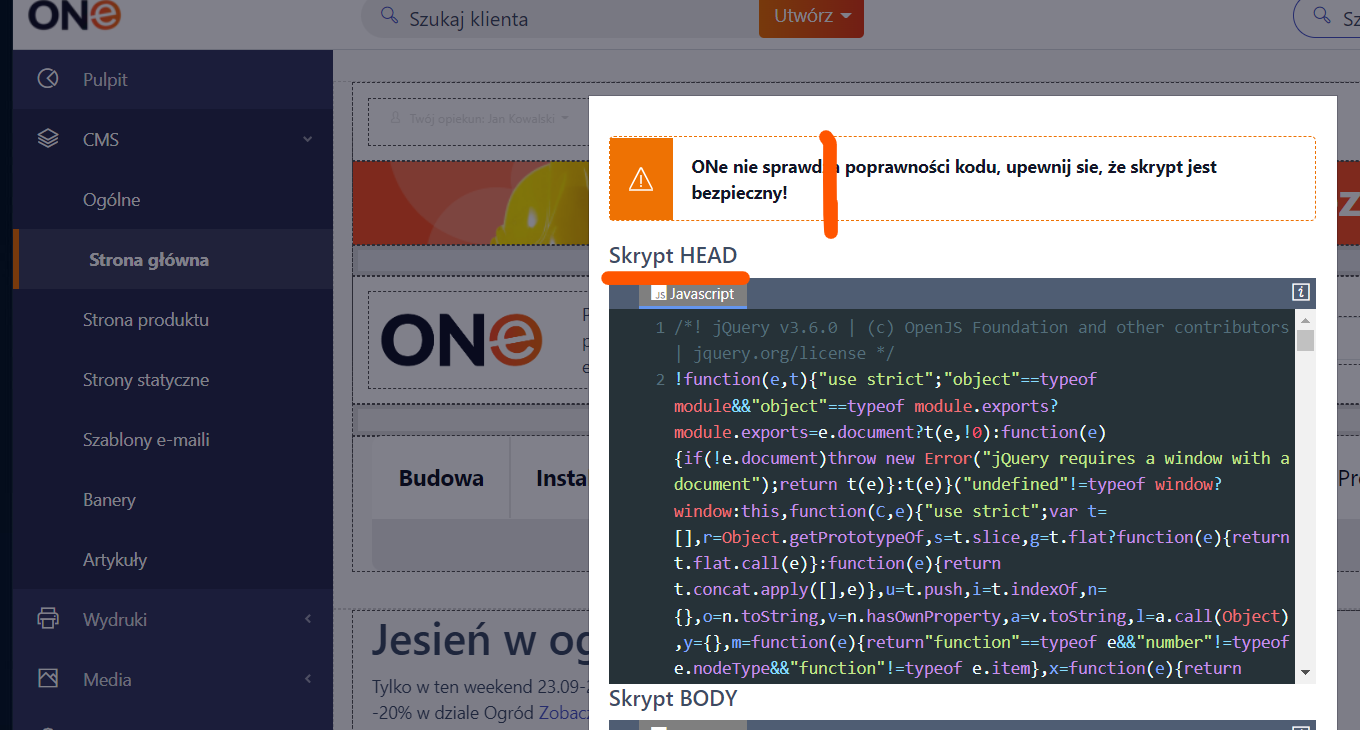 Link to the plugin https://www.callpage.io/