If we want to highlight a particular product in the search list, we can use the search rank attribute, which allows us to use priority on products. In this case, the logic "the higher the number, the product will appear higher" works. The product with the highest number will appear first in the search results.
Configuring the attribute in EPIM
We select a product and go to edit the attribute.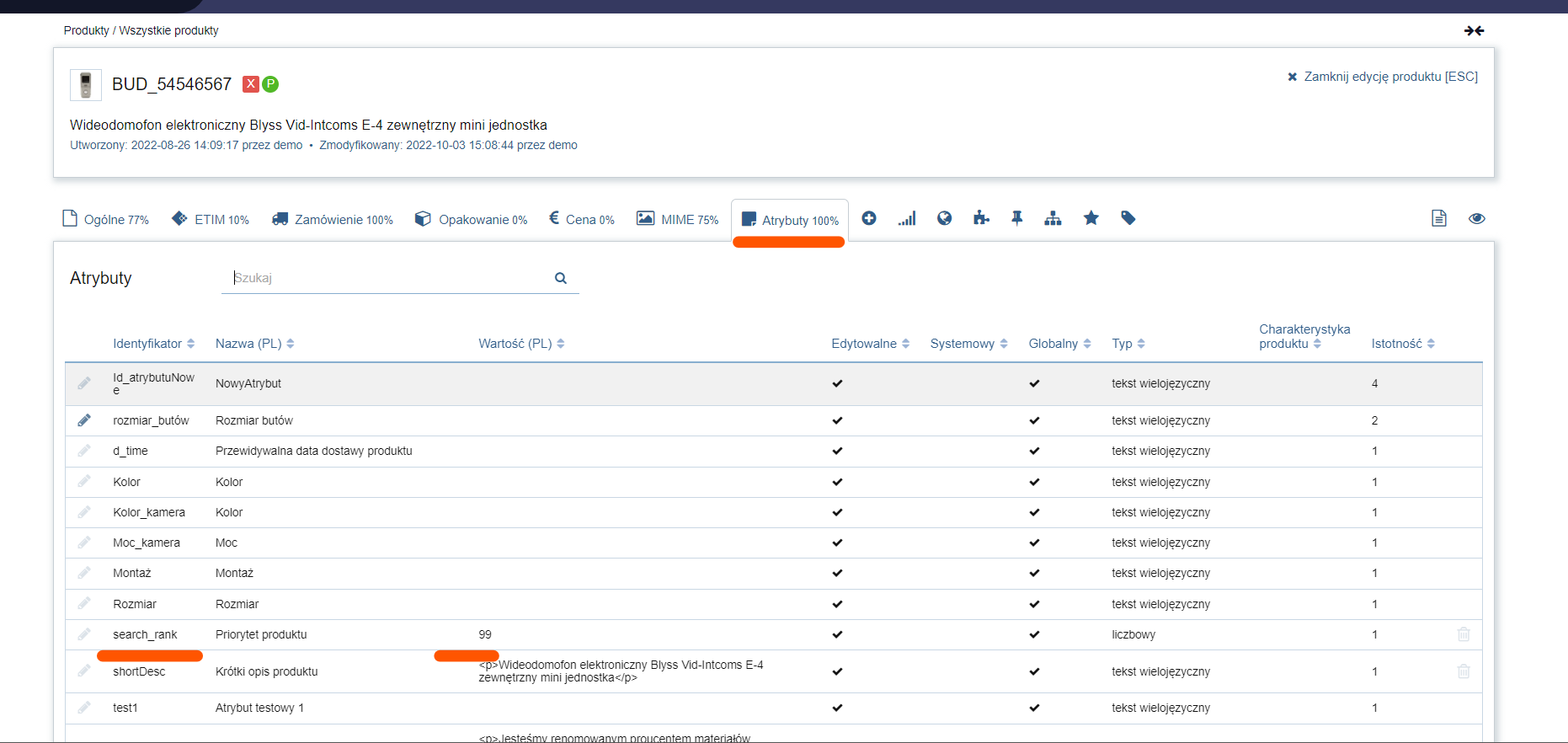 We set the ranking and save the product. After finishing editing, wait several minutes for the import of the changes made on the product.

The end result is the products on the search listing.