At ONe, another week is a sign that news is coming! In today's article you will learn how to enable the option to reduce the amount to be paid for an invoice by the amount of the adjustment. The functionality is designed to optimize the work of accounting and billing departments.
1. run the function in backoffice
The function is enabled by default for new customers.
When you navigate to the customer context to the invoices and receipts tab, ALL, PAID AND UNPAID are reduced by the value of the added adjustments associated with the given INVOICE, PARAGON to display the correct data that is left to be paid making up the total.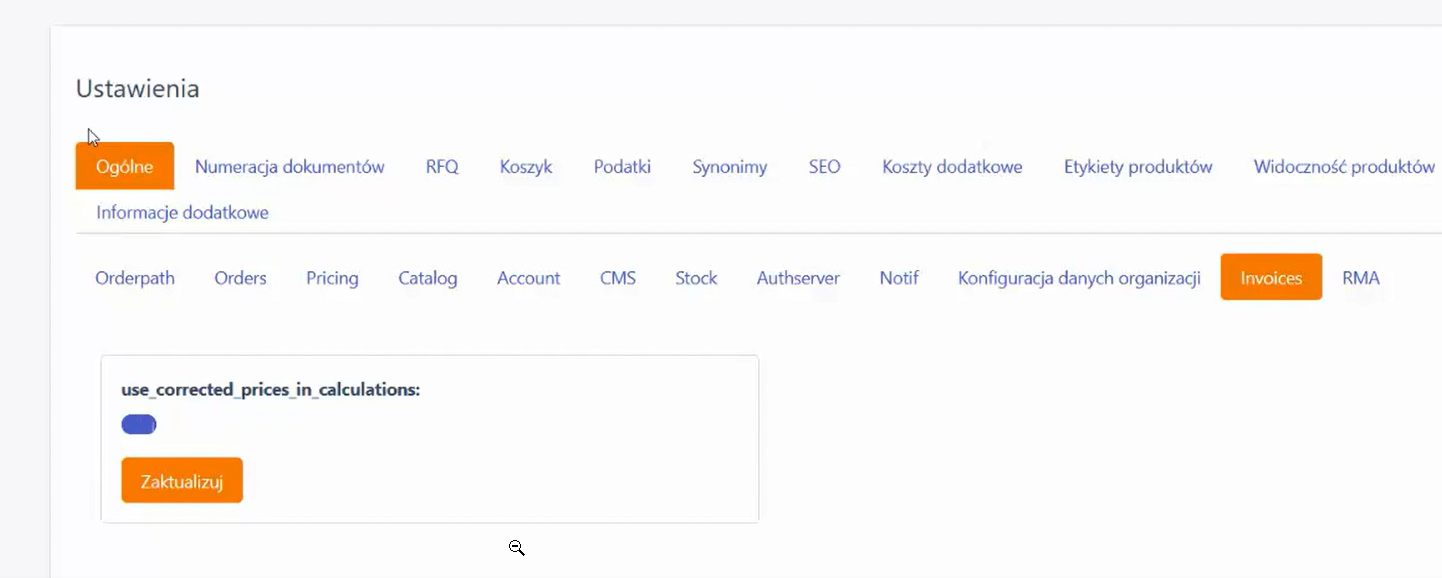 2. Once the functionality is activated, invoices and receipts to which adjustments have been issued will be synchronized and included in the "to be paid" tab

3. The "to be paid" column includes all adjustments.

4. Selecting the selected invoices will cause a summation in the summary, which will already take into account the amount of adjustments as well as show the amount before the adjustment.


5. In the columns above the list of documents, the amount already updated with adjustments appears, i.e. if we have 3 adjustments for 500 PLN, but to these 3 adjustments were made adjustments each for 200 PLN, then the total of 3 invoices currently is 600 PLN and not 1500 PLN as before the adjustments.