We are introducing a new feature on our ONe platform that allows you to edit the shipping price on your listings, and we are expanding the additional cost function. With this option, sellers will be able to adjust the prices of their products, taking into account shipping, insurance or other delivery-related costs. This will be especially useful for those who sell products with large sizes or weights.
Configuration of additional costs
functionality can be found under settings > additional costs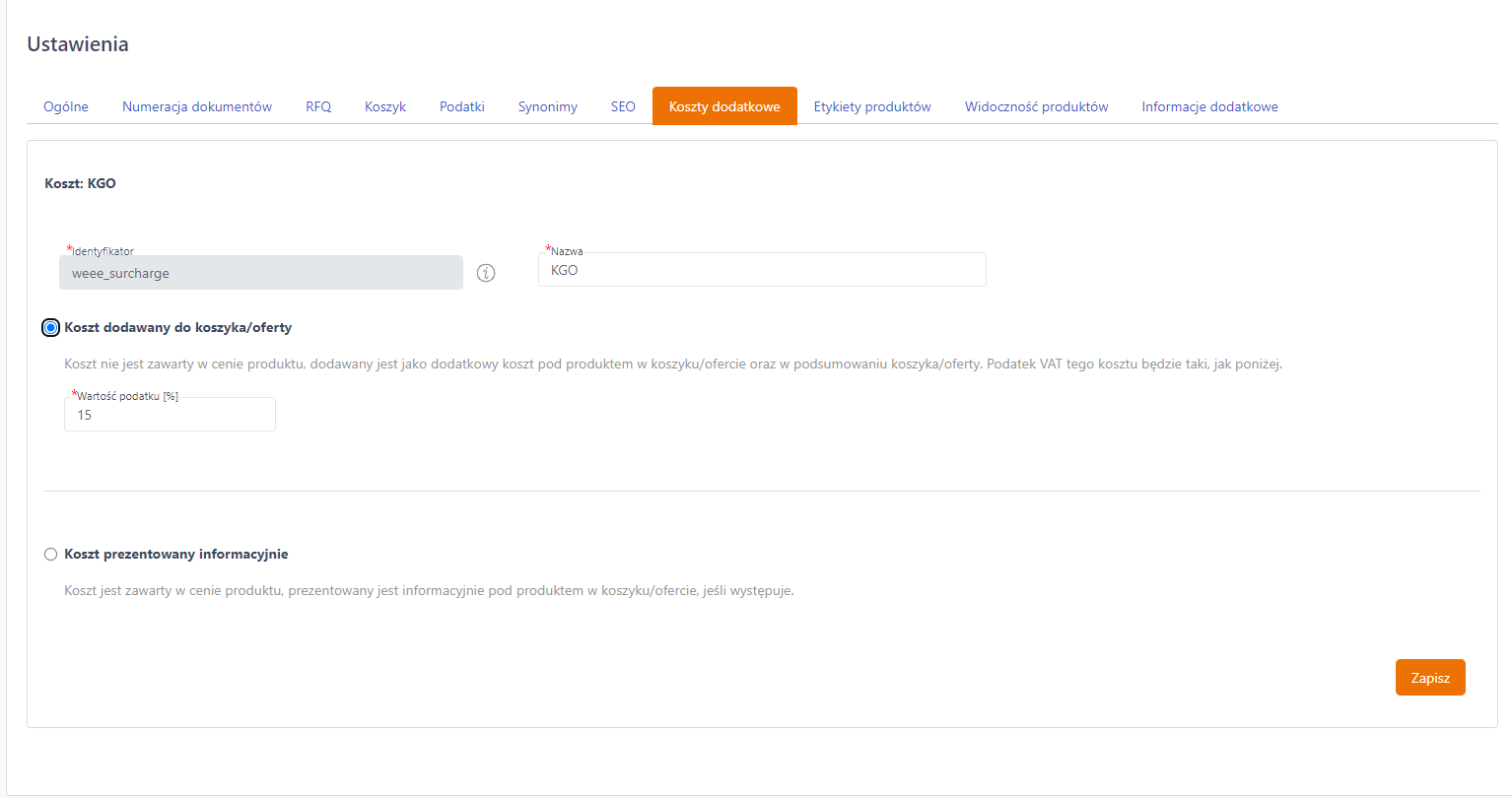 The cost is not included in the product price, it is added as an additional cost under the product in the cart/offer and in the cart/offer summary. The VAT of this cost will be as below.
Cost presented for information
The cost is included in the price of the product, presented informatively under the product in the shopping cart/offer, if any.
Edit shipping price on bid
On each offer, the merchant can edit the delivery price and adjust it accordingly to the customer's order.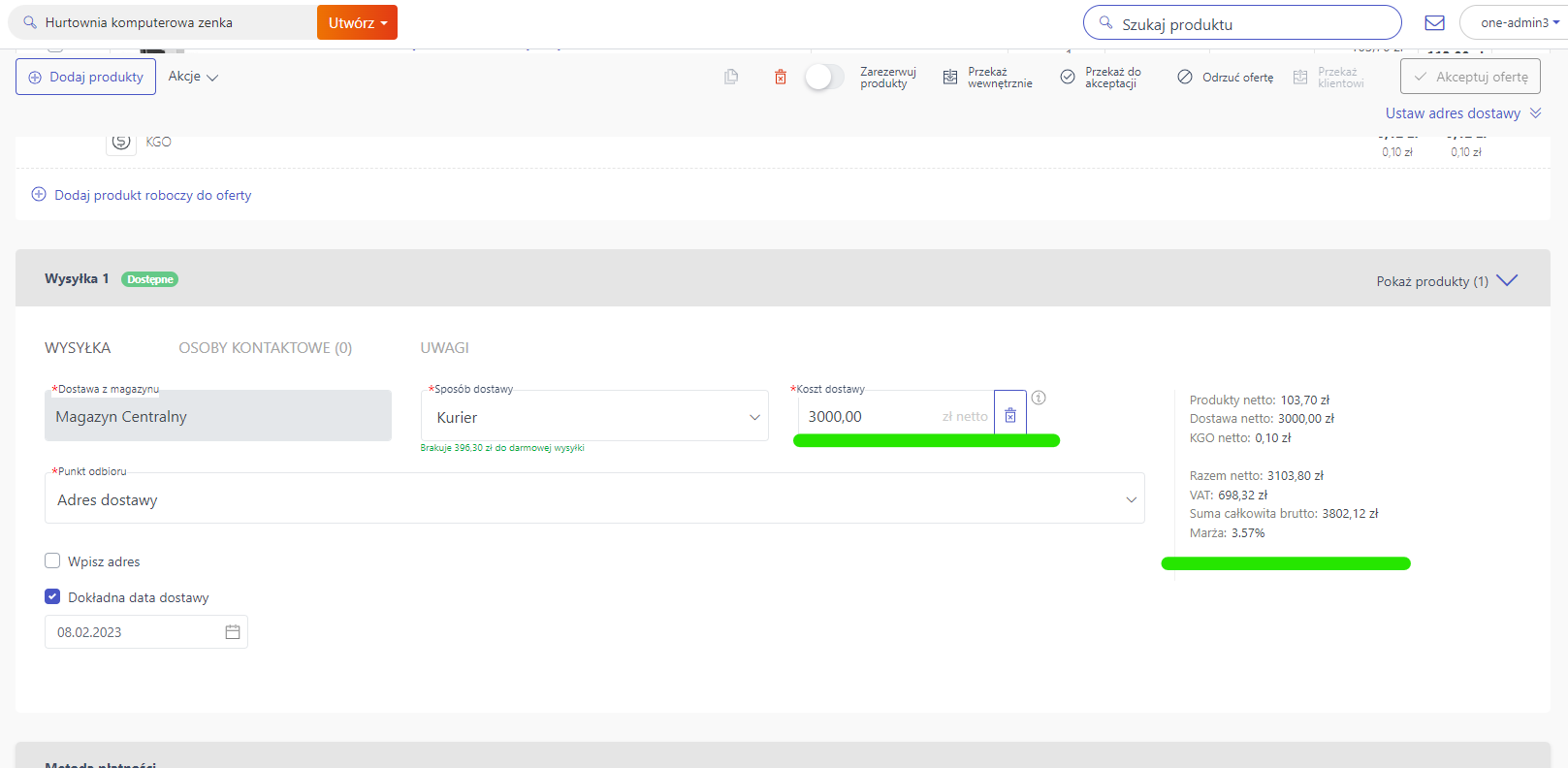 The delivery cost changed manually is assigned to each shipping type. When it is removed, the initial cost is restored, which is the cost that was calculated based on the shipment dimensions or assigned in the configuration.