Breakdown of the order by product availability
When we order goods in excess of the quantity available in the store's warehouses, two options for splitting the order will appear:

Complete the order when all goods are available - the order will be completed when the store has all items available in the required quantity in stock
Divide the order into available and unavailable goods - the system will automatically divide the order into two parts. Part of the available goods will be realized in the normal way, and the second part will be completed by the supplier. For each part of the order you can choose a separate shipping method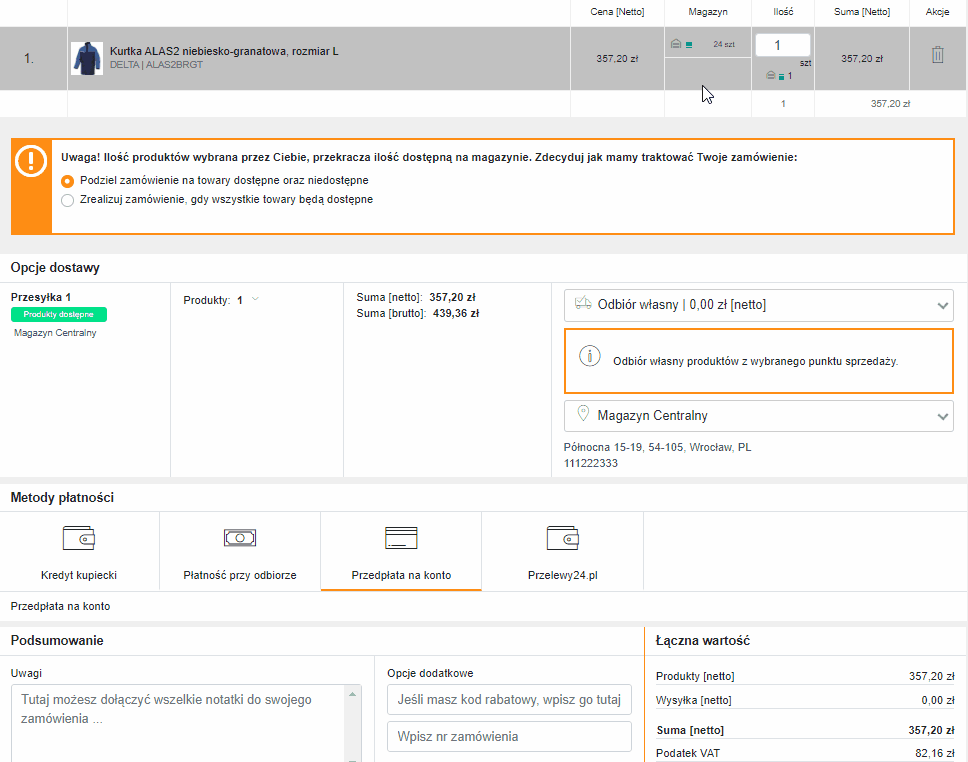 Attention: Podziel zamówienie na towary dostępne i niedostępne - 
system automatycznie podzieli zamówienie na dwie części. 
Część z dostępnymi towarami zostanie zrealizowana w normalny sposób, 
a druga część zostanie uzupełniona przez dostawcę. 
Dla każdej części zamówienia możesz wybrać osobny sposób wysyłki. 
Breakdown of the order by delivery method
Some items in the store require a special delivery method, e.g. due to their size. If you add such an item to your shopping cart during order processing, the following message will be displayed:

If there are other items in the basket that are not subject to special transport requirements, the basket will automatically divide into two parts to which we can separately choose the method of delivery of the shipment.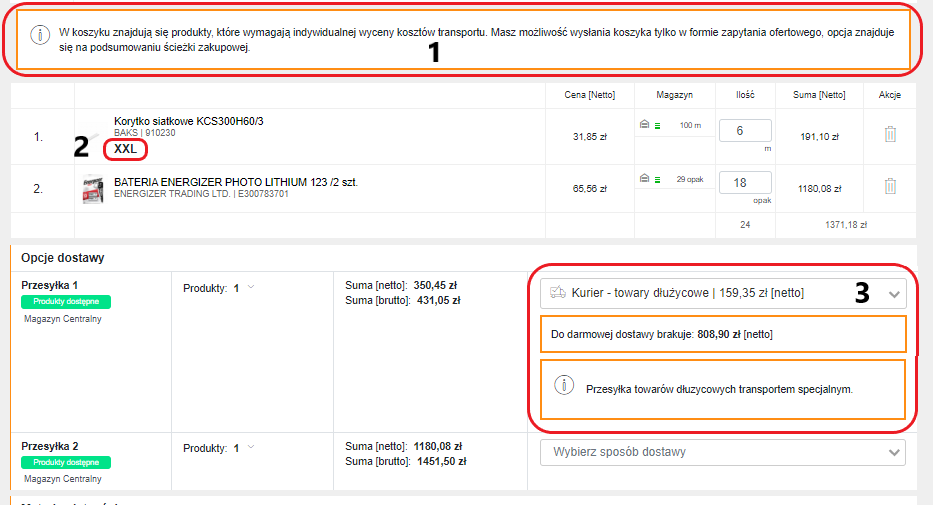 Message about the occurrence of an item requiring a special method of transportation
XXL- Item label indicating the requirement of a special method of transportation
Information about the delivery methods of the object