Selecting product filter options
The store allows you to filter products according to the characteristics characteristic for a given product category. In order to use the product filtering option you have to:
Enter the list of products in the category we are interested in
Select the product filter we are interested in in the "Filters" section
Select the expected filter values by selecting from the drop-down list
NOTE: The filters we have selected will appear in the "Selected filters" section above the category tree.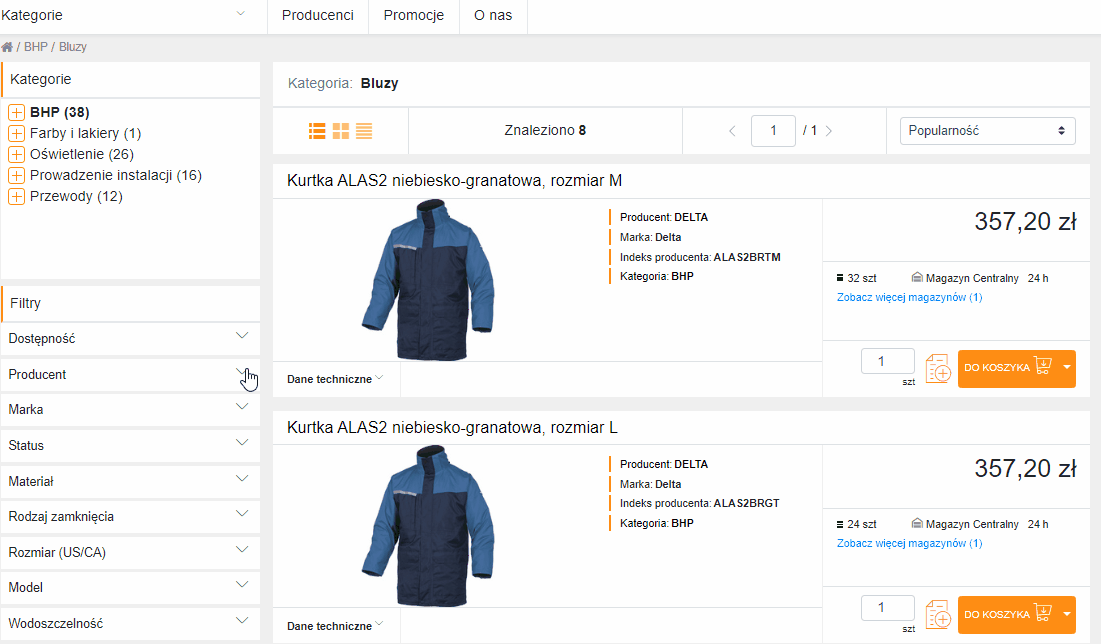 Removing product filters
To remove the applied product filters, in the "Selected filters" section press

icon next to the filter or, if you want to remove all applied filters, press the "Remove all filters" button.