In the next section of the card "Address data" it is possible to determine the address to which the order is to be delivered. In case of delivery to the address given on the invoice, please make sure that the option "Delivery address other then billing" is unchecked.
Note: Delivery address setting option is not available when you select delivery method 
"Own collection". In this case, instead of the selection option you can see
The exact address of the collection point will be the exact address of the shipment. 
If you want the shipment to be delivered to an address other than the one on the billing address you should:
Check the option "Delivery address other than the billing address"
Choose from two options

"Select from the list of addresses" and select the address you are interested in from the pre-defined list of addresses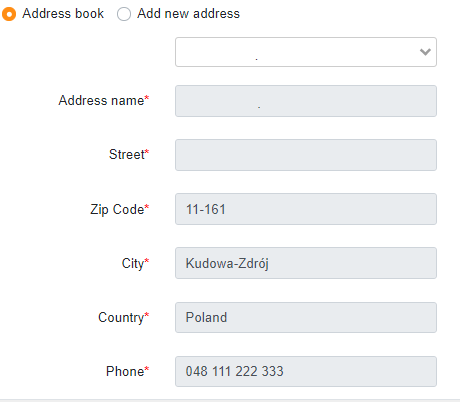 Click "Add new address" and then complete the required address fields