The site administrator can create static pages to which the end user will be redirected after meeting certain conditions, e.g. the administrator creates a page describing the company to which the user will be redirected after pressing the "About us" button in the portal footer.
Adding a static page:
Go to "Pages" tab in "CMS" section
Click "Add page" button
Enter page's name in the upper text field
Complete the page content using Basic content creator or HTML Programming Language
Complete the "Configuration" section by completing "Page title" and creating a static page URL
After editing, save the page by clicking the "Save" button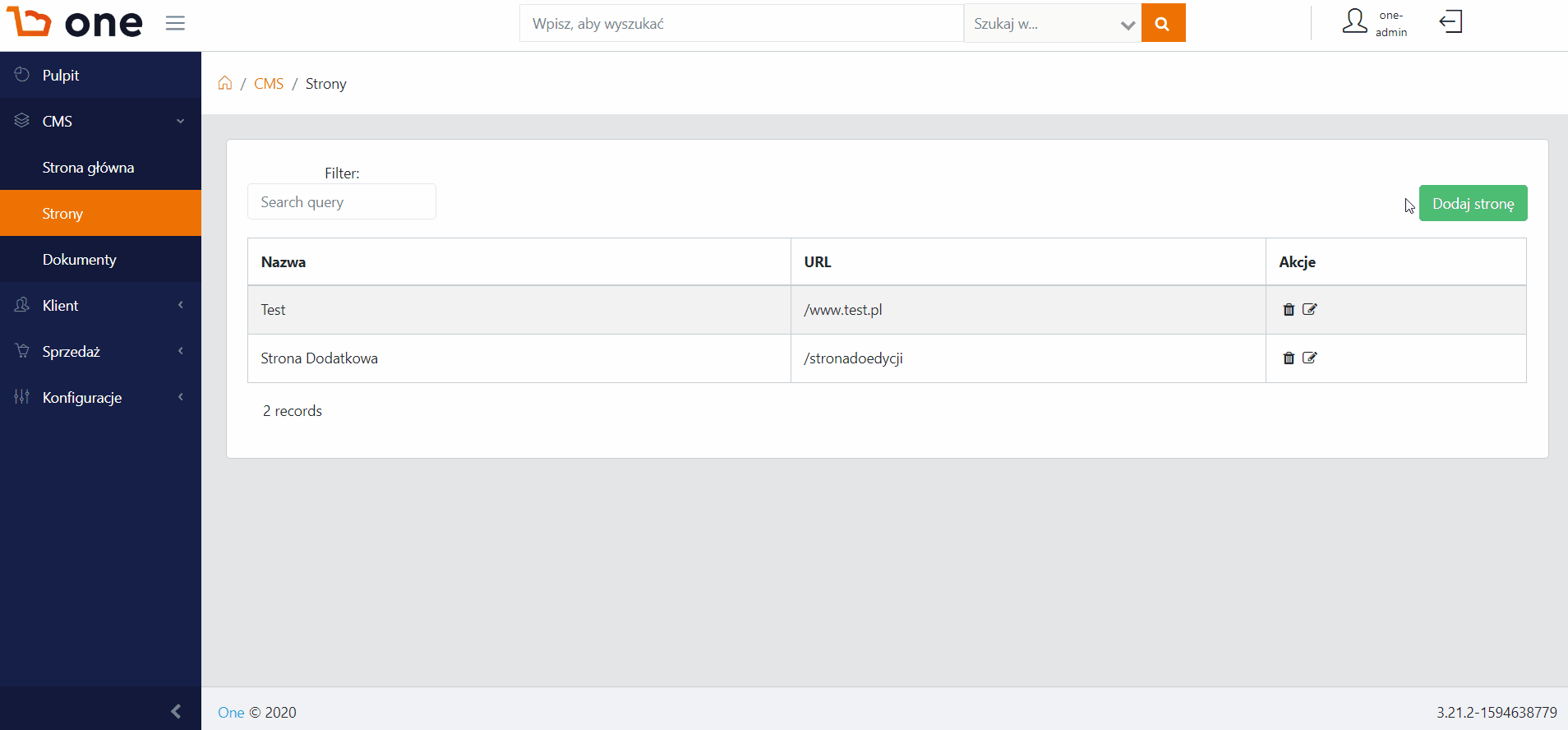 Publishing the static page
To use the created static page you have to make sure that the page is published. To publish the page, go to edit the page and then press the Publish button in the "Page status" section. The green "Published" image should appear in the section.