Basic information before editing:
Editing of the homepage and future appearance of the entire platform is based on the grid and global CSS styles. To make major changes to the platform, knowledge of HTML and CSS is required!
All available styles we can use are predefined by Bootstrap
Main sections of the home page:
The homepage contains three main components that have a separate set of different components built in:
Header - page header where we can define the location of such elements as: search engine, category menu or customer shopping cart information.

Content - the main part, where we can place any promotional material of the company and promote products or categories in any way we want by using components.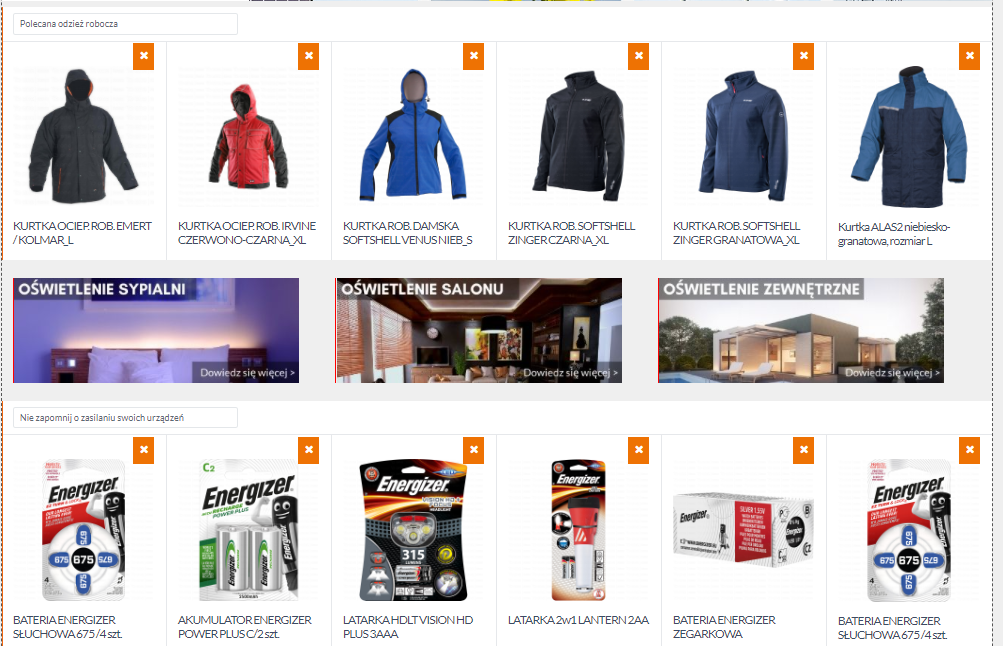 Footer - the footer of the home page visible at the very bottom of the home page.