In the article about setting import hours from EPIM, we will present the steps that will allow users to configure the system so that data import from EPIM takes place at specific times of the day. We will also discuss various options that will allow you to customize the import to the individual needs of the user. The article will be useful for those who want to better understand and control the import of data from EPIM.
New functionality on the back office
The function is located in the settings> general> catalog tab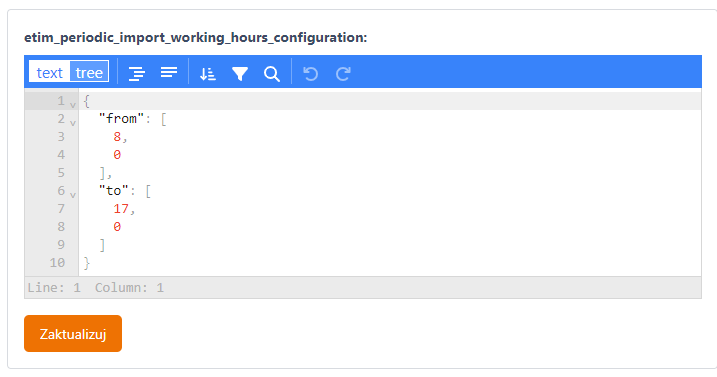 The above fields define the hours during which imports from EPIM should be performed,

By inserting the digit "0" everywhere, the import will be performed 24h,

In the table, we define the working time of imports in hours and minutes,
What are the benefits of limiting the execution of imports from EPIM?
If there will be no unnecessary queries and queues, imports will be executed faster. If we reduce the number of unnecessary queries, we will optimize imports, which will prevent the formation of queues. In the case of a large number of changes to a large product database, we will avoid delays in imports that may occur.