Customer Area | Store Frontend
Presentation of product variants on the product card
When a product has more than three variants, from now on a drop-down list will be displayed on its product tab with all the variants assigned to the product. This change will keep the product card aesthetic with many variants.

Administrator Panel | Back Office
New view for editing client information
When you go to edit the client's information in the Administration Panel, from now on the client's card will be displayed on the whole page with available fields for editing.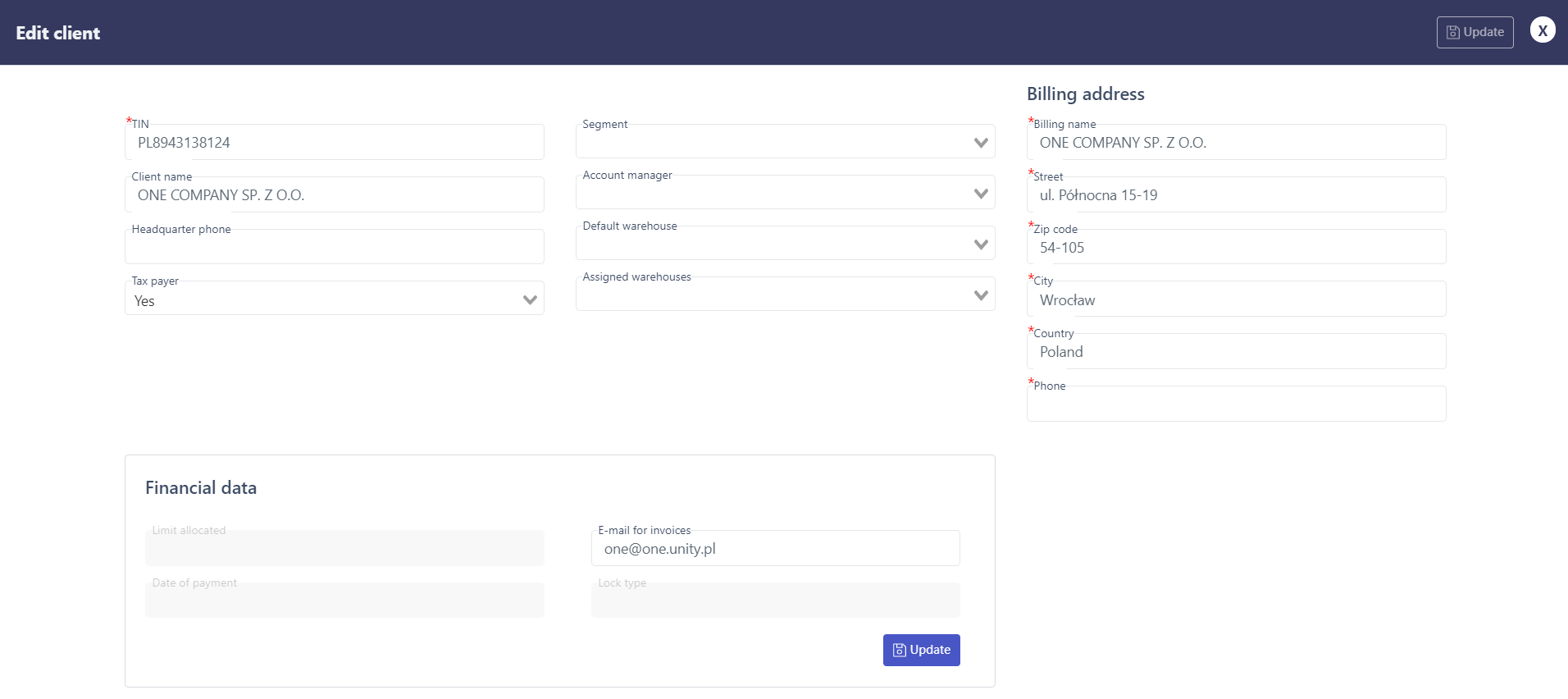 Management of customer segments
In today's implementation, we have added a dedicated module to manage customer segments. From now on, we can create segments and assign them to clients from the Portal's Administrator Panel. Thanks to this change, we can conveniently manage promotions and articles by directing them to selected customer groups.
Dictionary of payment terms
A new payment term module was also implemented in the implementation. In Backoffice it is possible to dictionary payment terms coming from ERP.
E.g. from ERP, a value of 14 comes in, then in the dictionary, one should add id=14, label=14 days. Then you can see the information on the client - 14 days

Additional confirmation of leaving the home page edition
In order to prevent the loss of time and work caused by accidental leaving the home page editing section without saving the changes, we have introduced an additional protection in the form of a message confirming the desire to leave the site.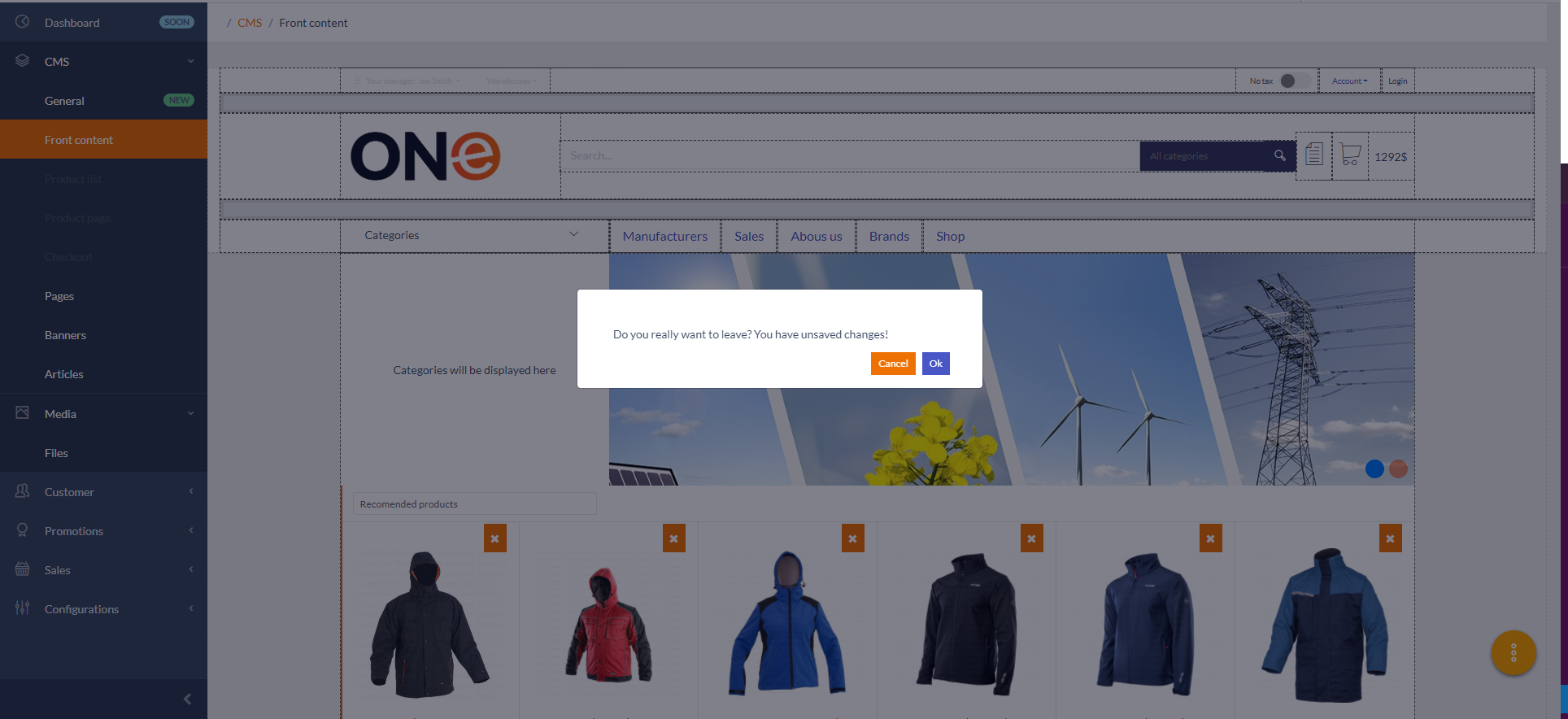 Adding promotions only for selected customers
To enable even more personalised promotions, we have added an additional promotion condition. From now on, when creating a campaign, it is possible to identify specific users who will be affected by it.

Improvements:
Customer Area (Frontend) | My account - From now on, B2B customers will see the correct name "Invoices and good issued notes" instead of "Invoices".
Administration Panel (Back Office) | Promotions - added an option to set the priority of a promotional campaign from the campaign list level
Mobile | Customer Area (Frontend) -Fixed a bug in the display of the shopping list and the shopping cart when changing the screen orientation
Customer Area (Frontend) -Added the possibility to preview the entered password while changing it
Administration Panel (Back Office) -Fixed a bug with not displaying the icons in case of their change in the Home page section of the CMS tab
Google's indexing of preprod environment - from now on the test environment of preprod will not be indexed, even if it is in OPEN mode.

Improving translations -

delivery notes, orders and invoices