Administrator Panel | Back Office
Improved mechanism for building static pages
We have improved mechanism of building static pages. From now on new static pages will be built using ready-made blocks in grid layout (like on the main page) with the possibility of displaying and adding products to the basket from the static pages.
Previously created static pages remain in the old form, only newly created pages will use the new mechanism.
From now on, using predefined components and HTML and CSS language, we can freely adjust static pages to our needs: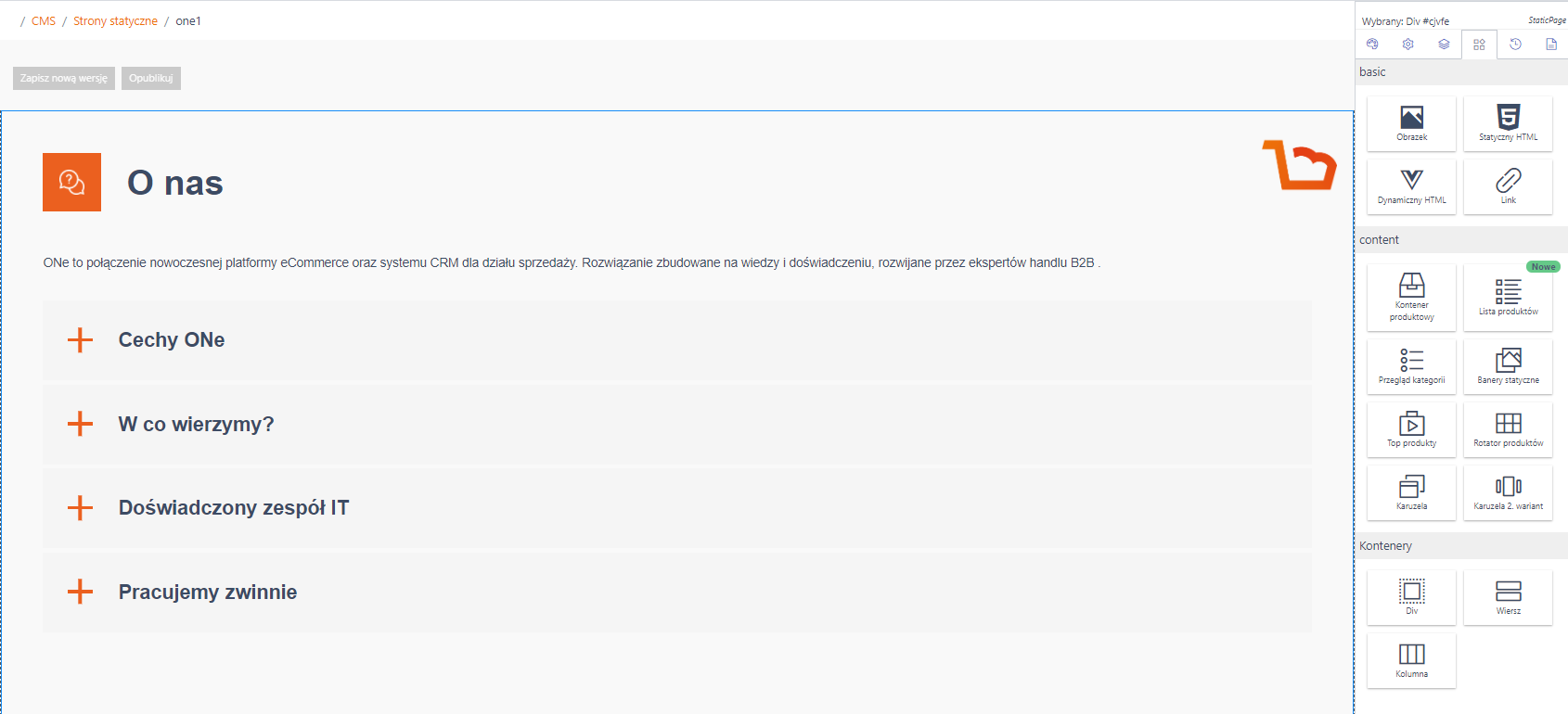 After implementation, previous pages will retain their backward compatibility and be editable in the previous editor.
NOTE: Editing the appearance of the homepage and the appearance of the whole platform
is based on the grid and global CSS style, so to make big changes you need
to know html and css.
We can read more about static pages in the tutorial: