Administrator Panel | BackOffice
Possibility to choose the price from which the customer is discounted
Functionality allows you to select the type of price from which the discount is calculated (percentage or amount) in the effects of the promotional campaign.
Discounts are calculated from:
customer price
catalog price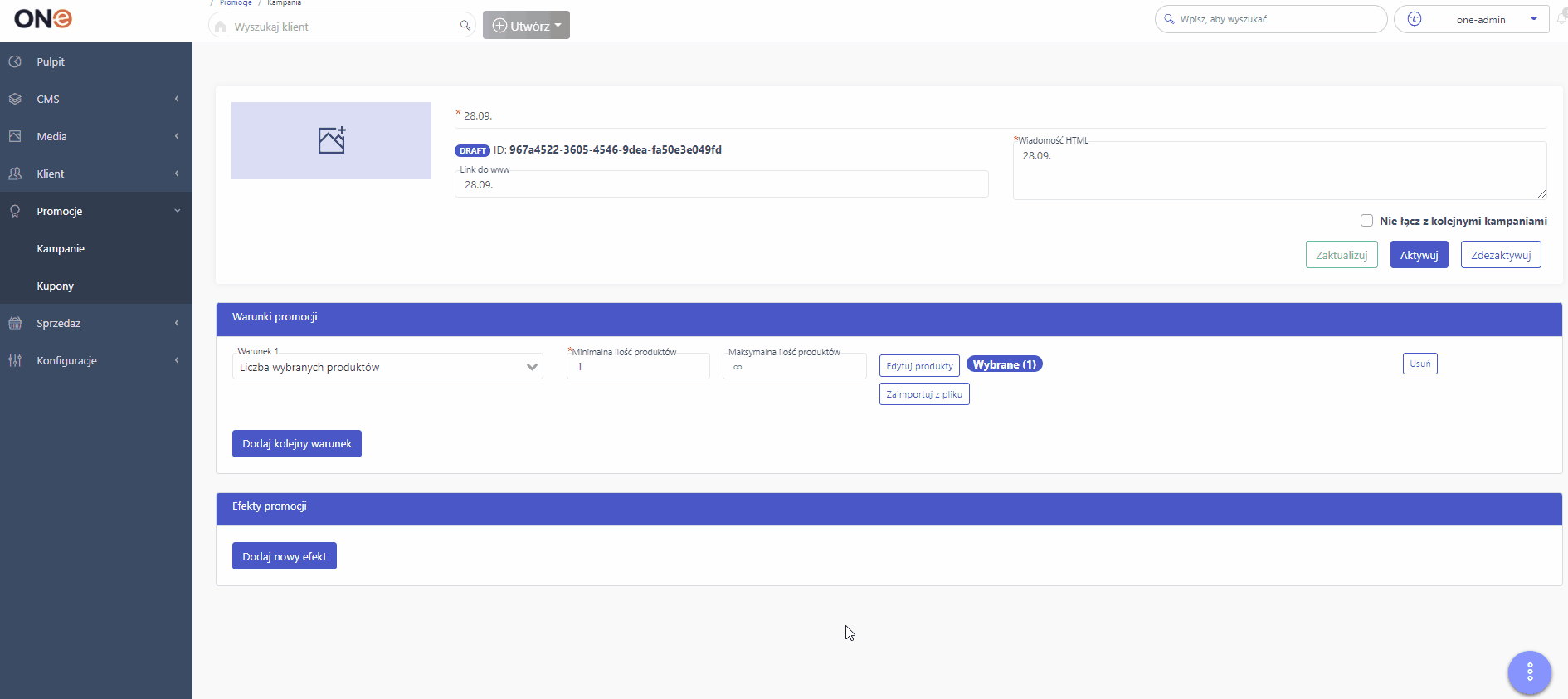 Percentage/quota discount for the award
The ability to set a percentage or amount discount for a product that is a prize in the effects of a promotional campaign.
In addition to setting the price at which the prize is sold, a percentage or amount discount value has been added that will be deducted from the value of the price (list/base) of the prize.
With this modification, for example, there will be an opportunity to redeem the reward mechanism at a 50% discount.