Administration Panel Administrator | BackOffice
Ability to create and develop your own plugins in ONe
Creating and developing your own plugins in ONe allows you to develop your own functionality independently of ONe's development (roadmap).
Additionally, it allows technology partners to create their own plugins, extending the platform's functionality.
More detailed information on this, coming soon!
Added new customer section view on mobile devices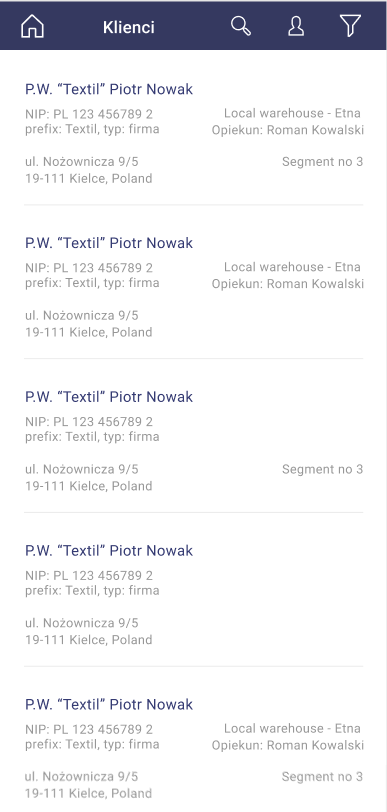 Customer Zone | Front End
Loading ALT attribute to images from ETIM Mapper
Added the ability to load the ALT attribute of product images from ETIM Mapper and display it in the platform.
A scaling mechanism has been applied so that the ALT is returned for all image sizes of a product.
Product reservations on sales orders
The function of reserving products on sales orders has been extended. After reserving products in the shopping cart in the admin panel, they will still be available after placing an order.
Improvements and bug fixes:
Admin panel | Promotional campaigns | Display of alerts when editing a promotional campaign has been improved
Admin panel | Added information in shopping cart in case when a product has no list price
Administration / Store platform | Opening links / documents / attachments in new tab
Store platform | SEO | Change of the scheme of loading description for categories
API Integration | Added endpoint for admin panel operator synchronization
/api/v1/authserver/integrations/auth-required/operators/synchronization