Administrator Panel | BackOffice
Platform translations
In the newest version we have introduced the functionality of adding your own translation of any element on the store website and the admin panel.
In the admin panel settings there is a new tab "Language version", where you can configure your own translations of both Backoffice and the store platform.
When working on translations, please remember that:
You should upload the whole file with translations (do not upload individual translations in separate files)
It is possible to return to the base language version by switching the settings to "Basic language version"

Detailed instructions are displayed after entering "Language version" section
New look of the customer card
Additional tabs have been added to the customer card, allowing you to enter even more information into the customer card and be able to manage it in a structured way, as well as enriching the registration form.
Customer information sections:
Base - data related to company or individual customer data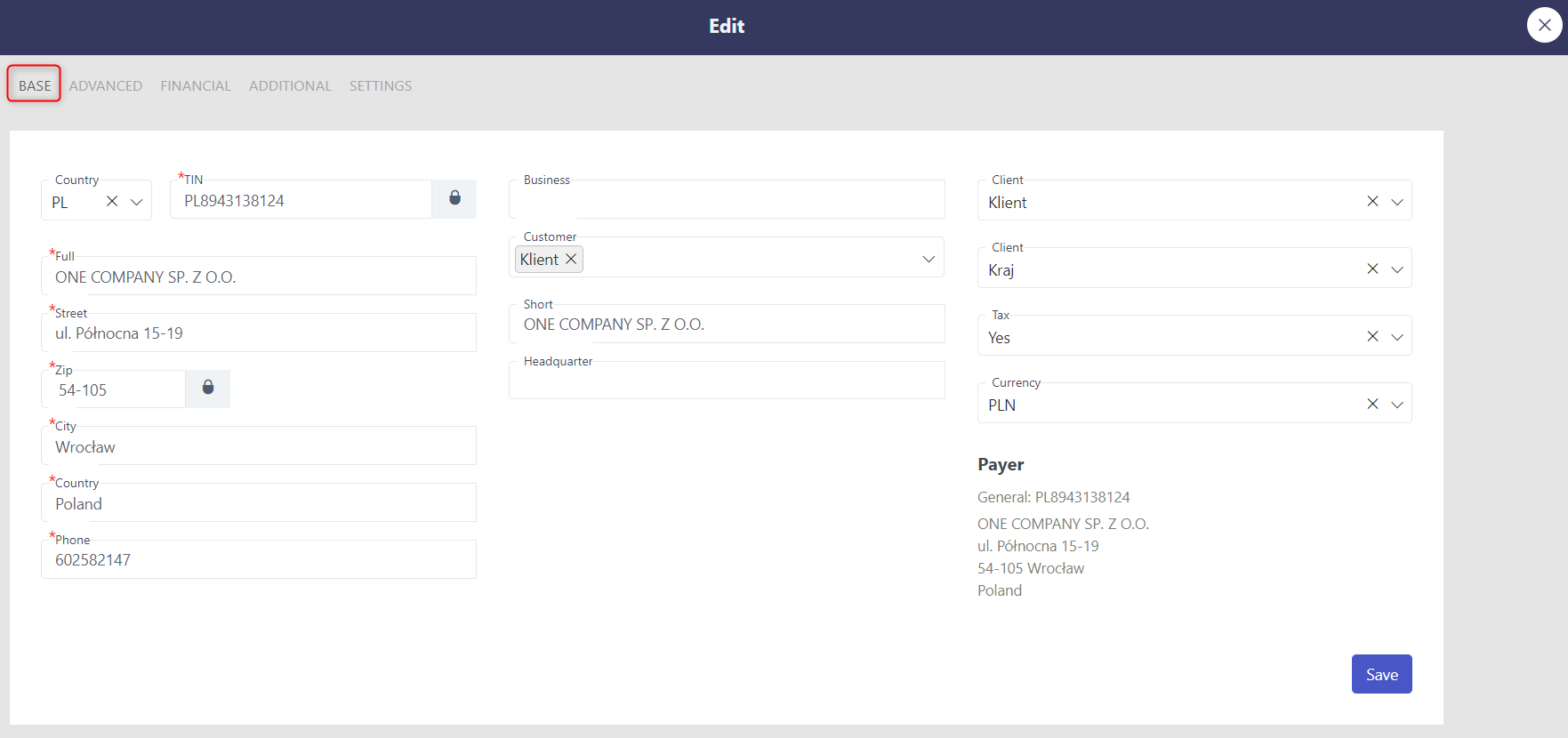 Advanced - this is information related to customer service, e.g. customer caretaker, branch to which the customer is assigned, etc.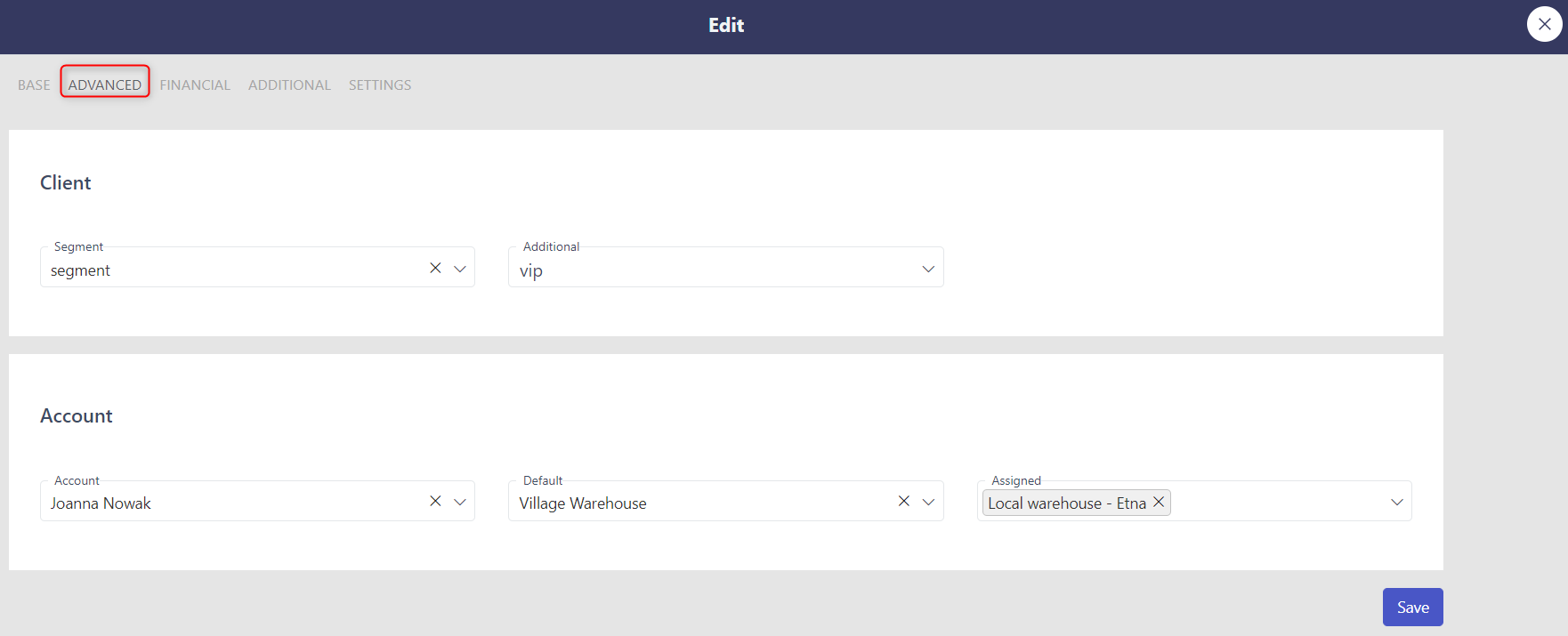 Financial - customer's financial data, e.g. granted limits, blockades

Additional - this is a section of data and attributes configurable per tenant

Detailed instructions on how to configure data can be found in the article:
How to set up additional fields in my customer account? – ONE B2B
Settings - default settings for the customer such as default delivery method, delivery address, print template

Ability to delete files from the files library
In the latest version we added the ability to delete uploaded files to the library in Backoffice. At the same time you can delete one or more selected files.

Thanks to this option, keeping order among files is now possible.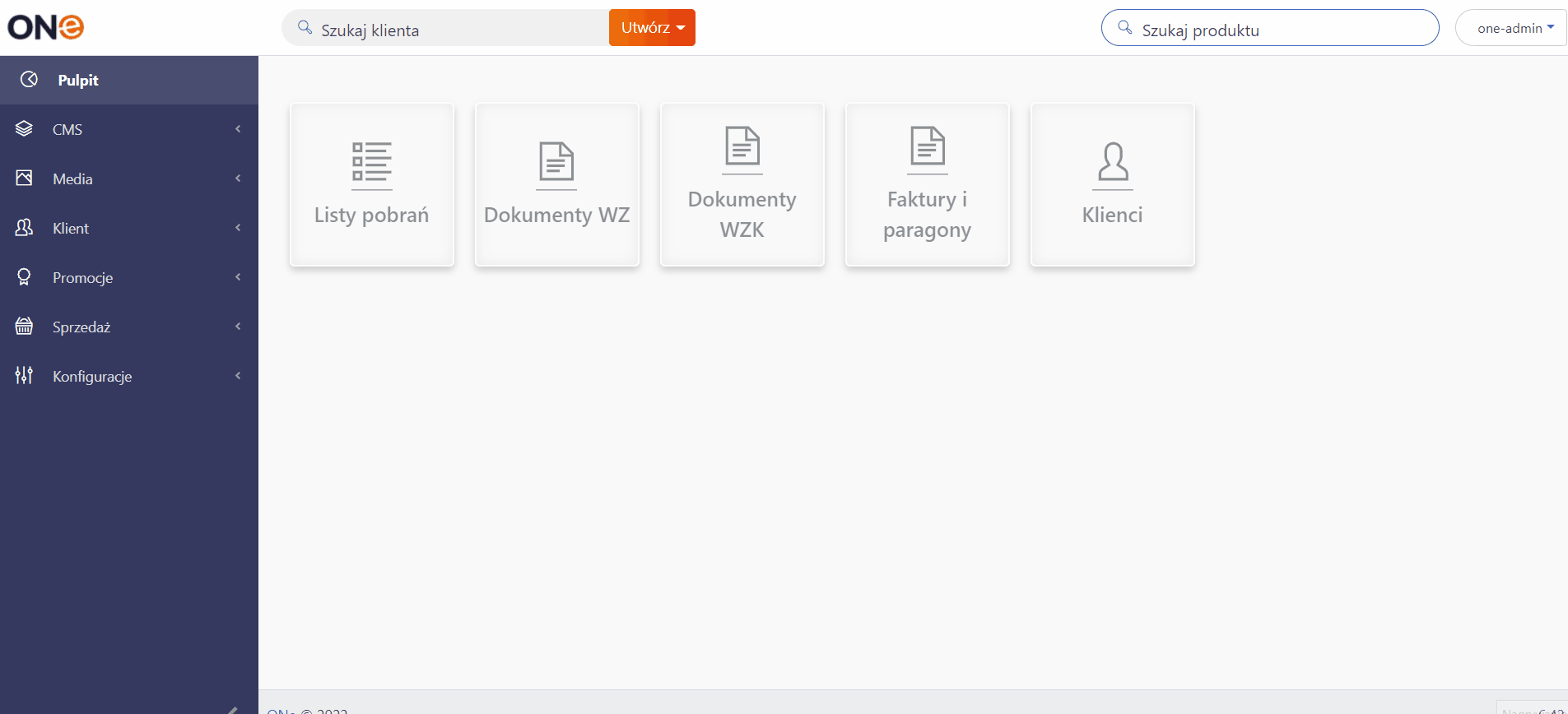 Attention! Deleting a selected file is irreversible.
More intuitive section order in the Sales tab menu
We have changed the order of sections in the Sales tab menu to make it more intuitive.

Improvements and bug fixes:
Backoffice | Fixed a bug related to updating roles
API | Re-enablement of over-working of delivery notes documents