Collection of price history information - EU Directive
To comply with the requirements imposed by the EU Directive 98/6/EC, for each product, where the price of the last XX days was lower than the current price, for B2C customers the lowest price of the requested period should be presented together with the current price, on the list and product card on eCommerce.
We have implemented a mechanism to collect historical retail price information.
For each product, the history of price changes is saved and stored for a minimum of XX days, so that whenever the selling price decreases, the lowest price from that period can be presented.
Attention!
The default period in which historical prices are collected is 30 days.

The period of collected historical prices can be managed in Backoffice:
Configuration -> Settings -> General -> Pricing

Historical retail prices can be changed at any time; the ERP through integration can provide the historical retail price to ONe.
Exporting an offer to a PDF file
We have added the ability to export an offer to a PDF file. This feature allows you to print the offer in physical form.
The printout displays using the tools to open PDF files from your browser.
There are two ways to generate a quote as a PDF:
1. During the quote process in Backoffice, when you press the "Forward to Client" button, the quote is automatically displayed as a PDF in a new window.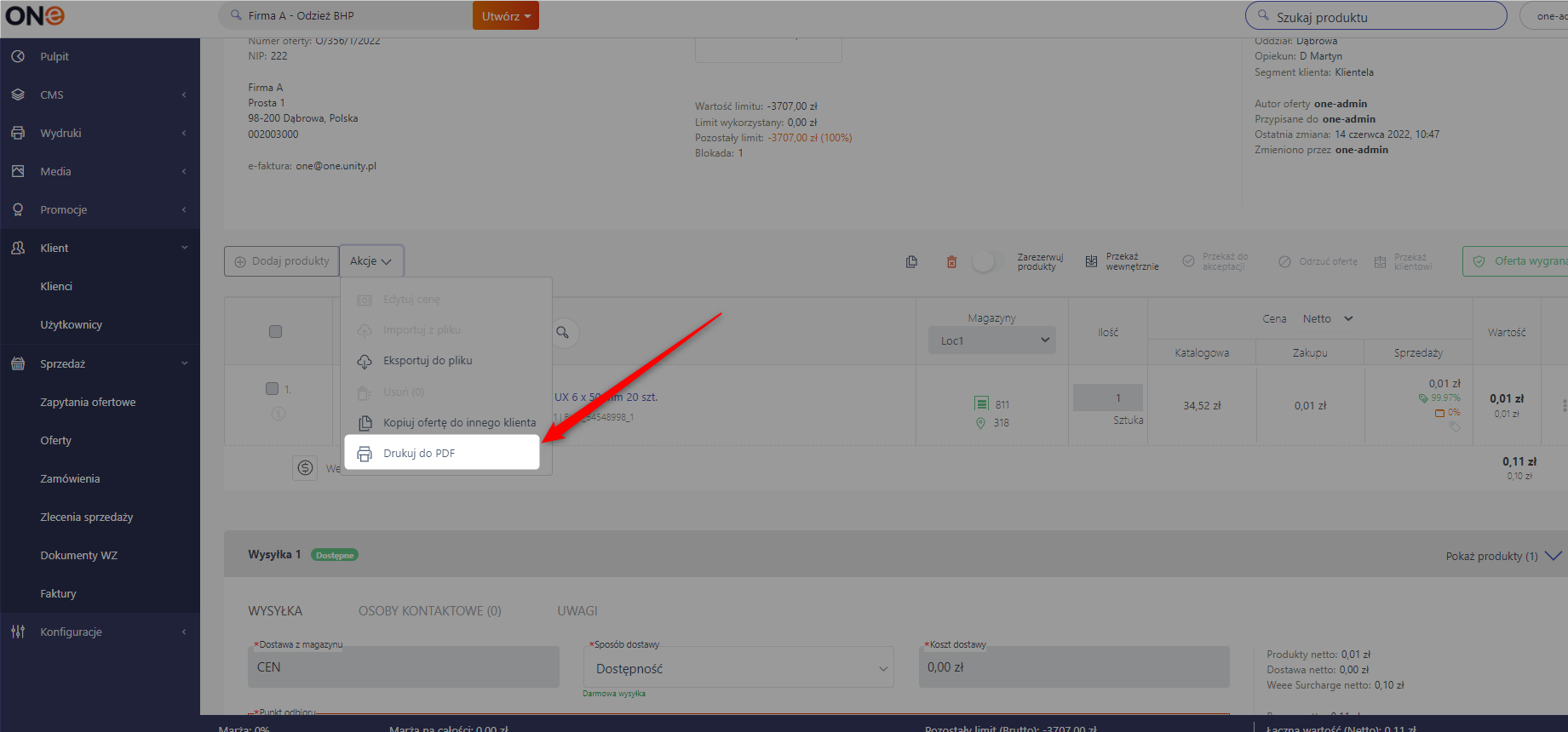 2. By clicking the "Actions" button and selecting "Print to PDF"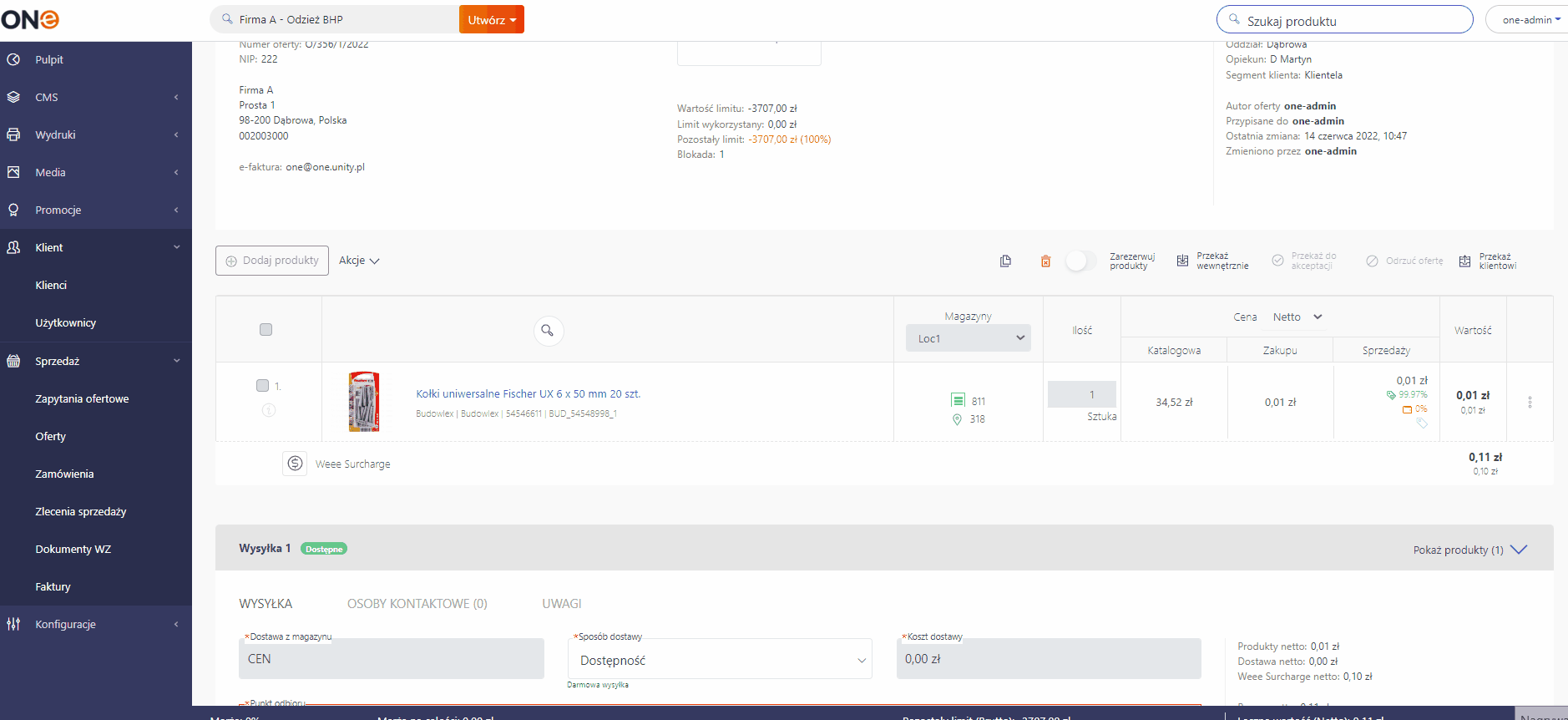 Print templates can be configured in Backoffice, under Printouts -> Print Templates.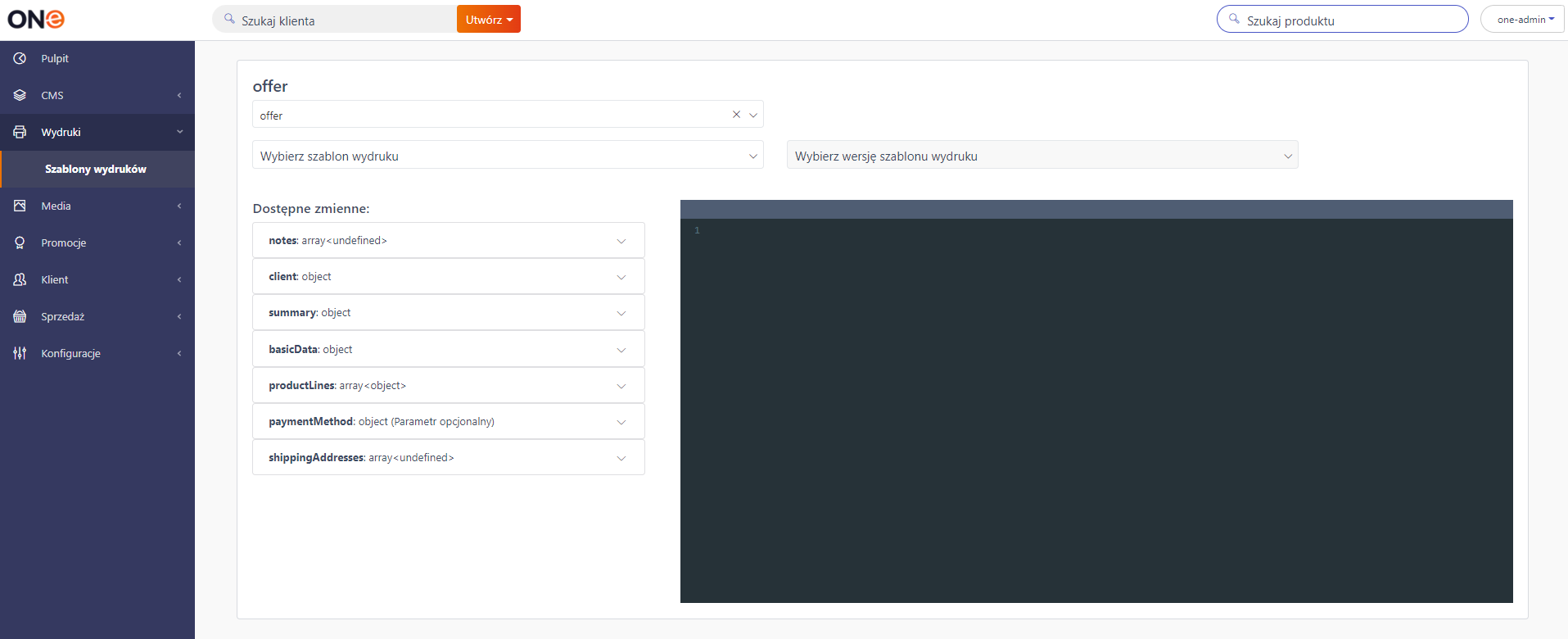 Increase the number of filters on the customer list in Backoffice
We've added additional filters for customer searches:
Type of blockade
Field to search by separately: postal code , city , country
Customer creation date from - to

Creating Branches
In the latest version of the platform we have created the ability to add branches and assign them to customers. Branches are created in the Backoffice in the tab Configuration -> Company -> Branches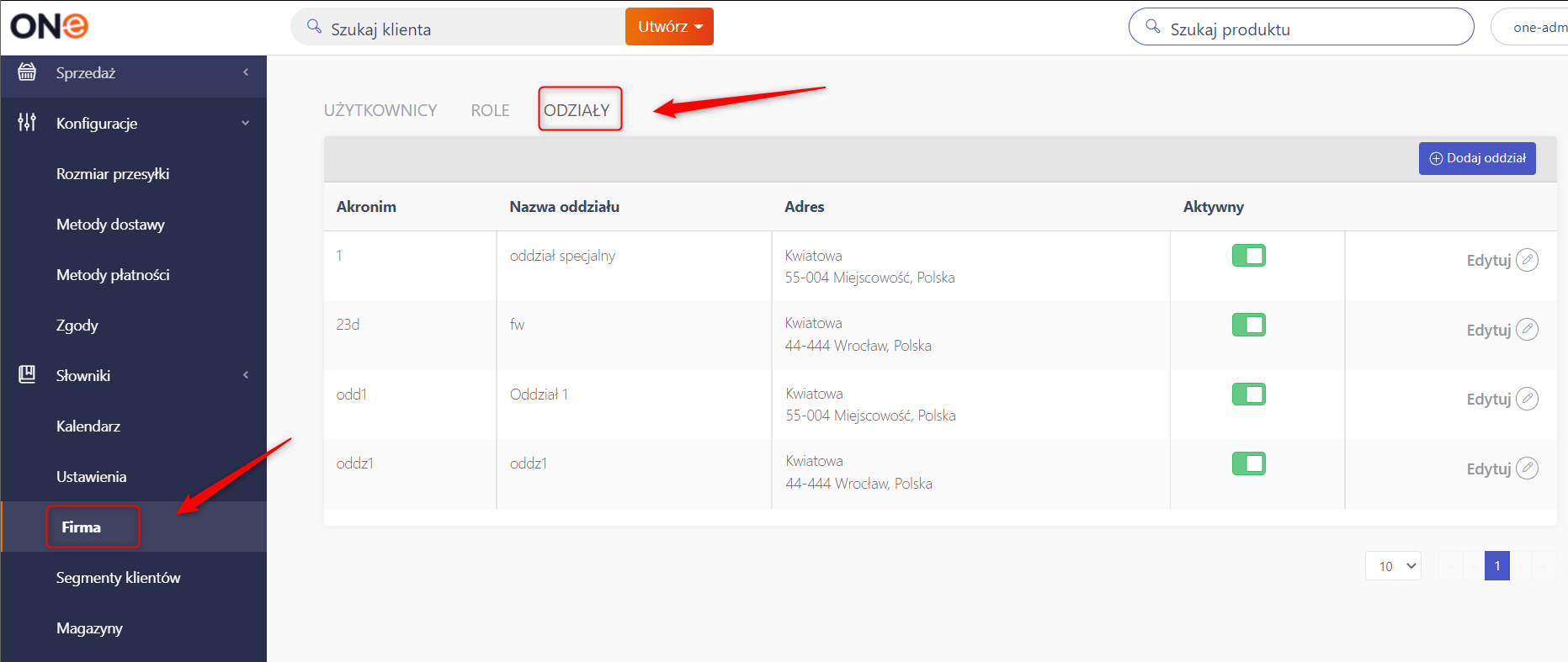 At this point, the functionality is not yet fully developed. Current features include:
- possibility to edit the branch on the client's card, in advanced settings
- ability to filter customers by branch
We will keep you updated on additional features and capabilities.