At ONe, it is very important for us to introduce new capabilities. In today's article you will learn about the ability to add attachments and comments on offers. The new functionality is mainly a solution for Merchants. Details below:

1. adding comments and attachments to products on offers
When you add a product on an offer, a "balloon" appears to us, which is a button that opens the comments window. In the comments window, you can add an individual comment and attachment to each product. Once done, click the save button.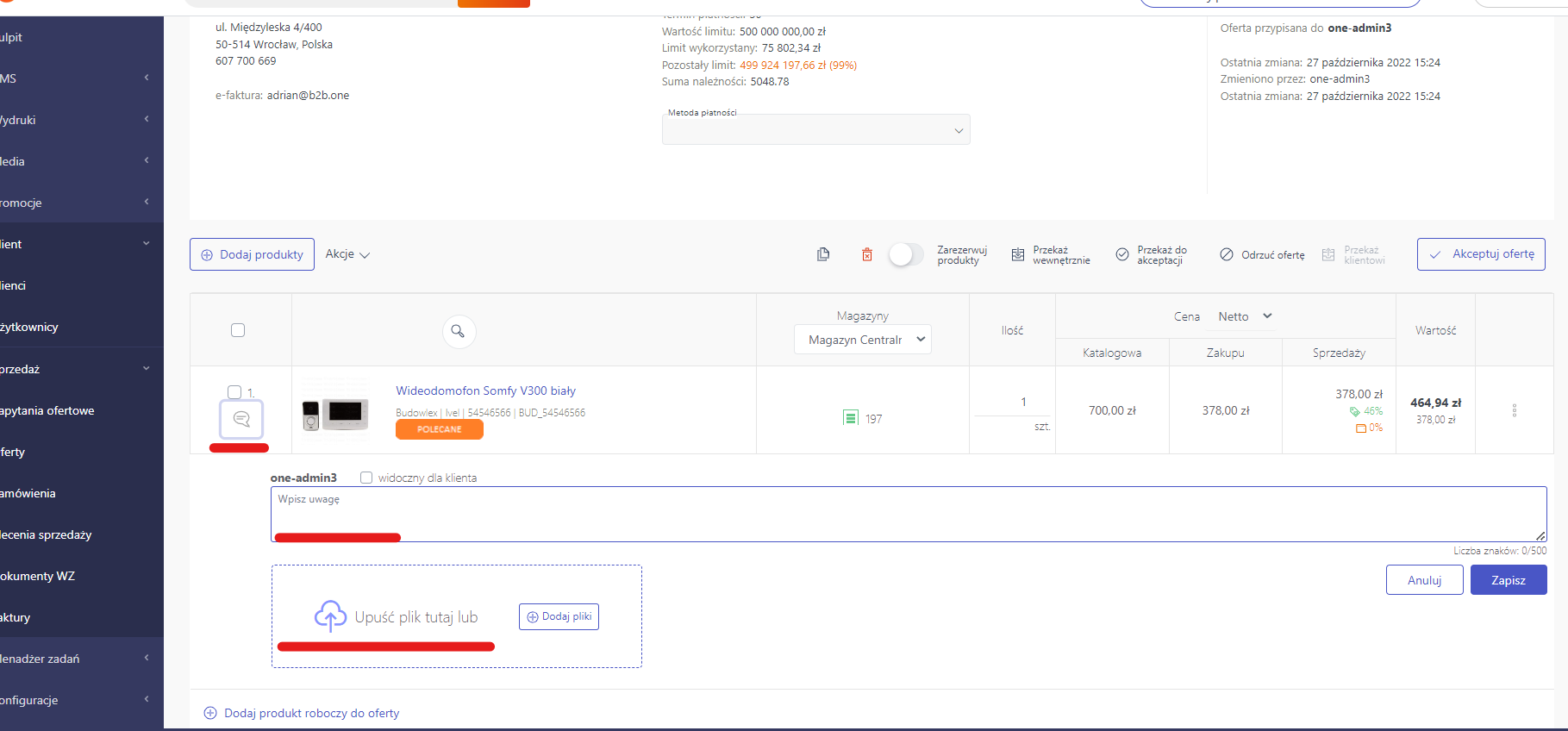 2 Edit the comment and attachment
In case you want to make changes and, for example, remove the attachment from the comment, just click on the button to edit or remove the comment completely.

Deleting an attachment in a comment will move the attachment to another tab. The file will continue to be visible in the tab above the products "attachments".

3 Visibility to the customer
The merchant can decide whether comments and attachments can be visible to the customer to whom he sends the quotation. Simply check the underlined option.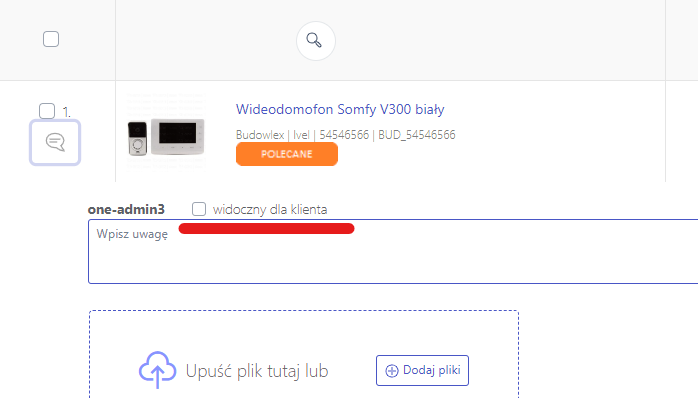 4. transfer the offer to the external system (for those involved in the integration).
In the settings, there is a field that activates the ability to forward offers to an external system. With this functionality, the integration can forward merchants' offers to external systems.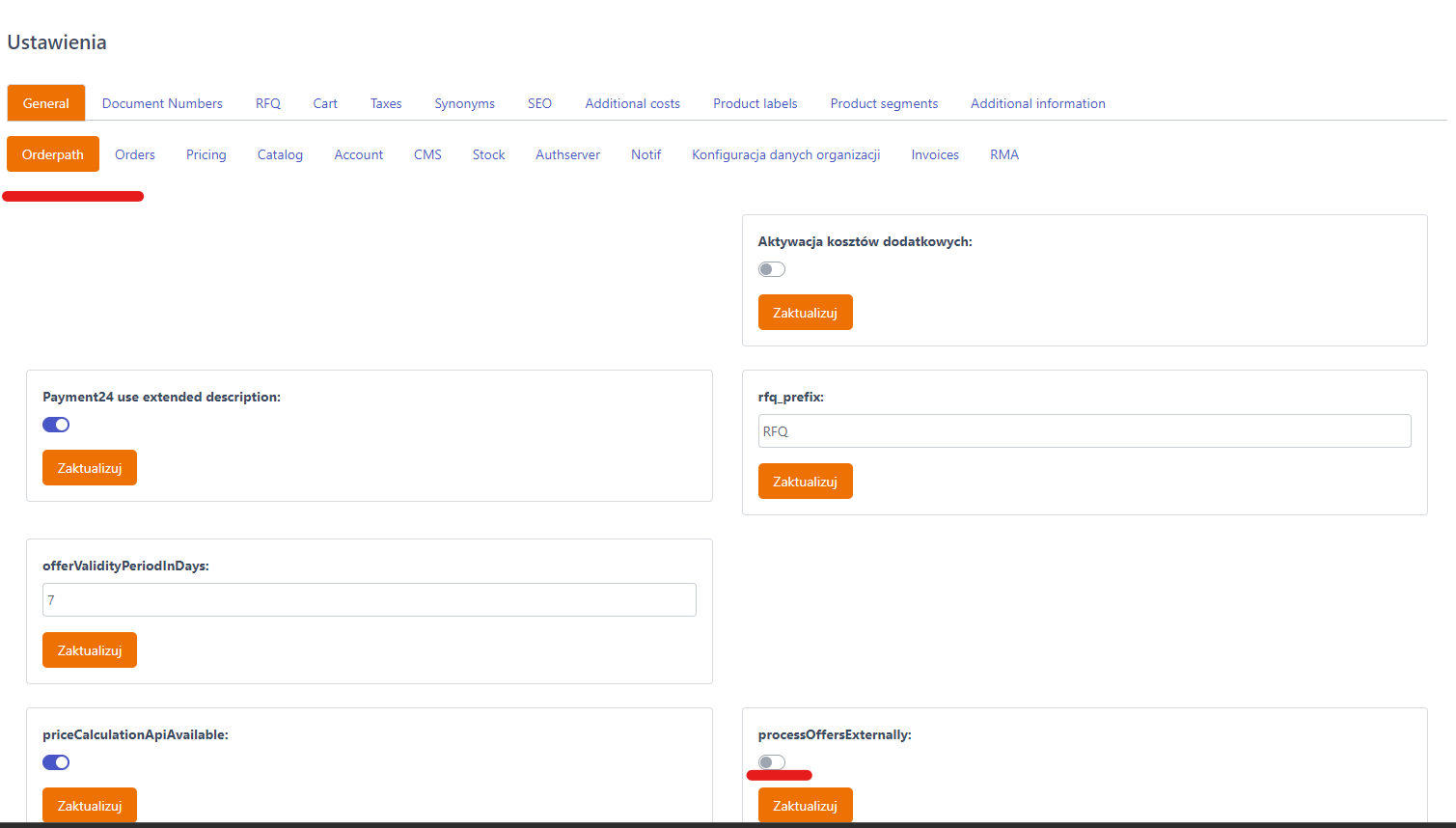 Then, when the offer is given to the customer, the salesman has the option to upload the offer to the external system by clicking on a button.

Integrator to pull bid from ONe must use endpoint
/api/v1/orderpath/integrations/auth-required/offer